Vol. XIX, No. 5, May-June 2019
---
---
Is meat consumption on the decline?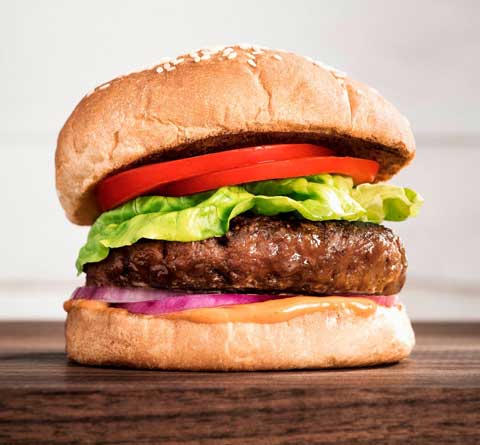 Beyond Burger
It's been hard to miss the publicity around Beyond Meat's and Impossible Food's plant-based meatless burgers and their introduction and popularity at many restaurants. It's just not the vegans and vegetarians, who make up only around 10% of the population, eating or interested in eating them. It's also the flexitarians, both younger and older generations who are cutting back on their meat consumption. NMI found that in addition to the vegans and vegetarians, a little over one-third of the population are trying to reduce their meat consumption. The Beyond Burger and Impossible Burger offer the perfect solution, as you don't have to give up the taste and mouthfeel to do so.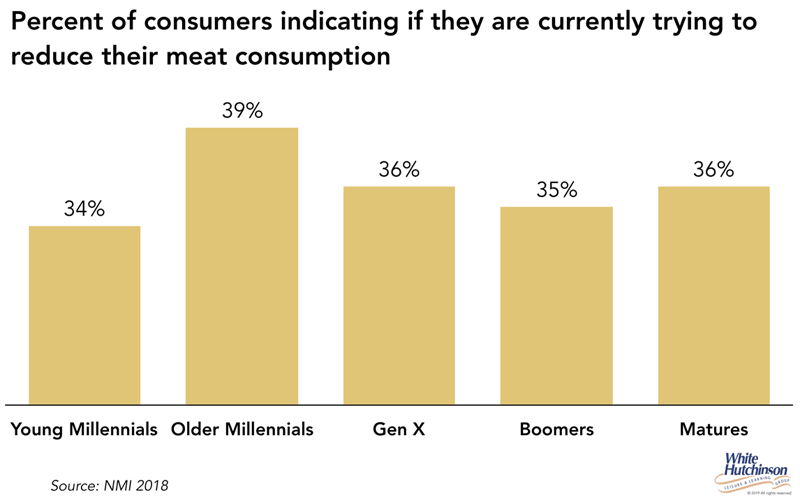 Combined, vegans, vegetarians and flexitarians make up almost one-half of the entire population. That is not a customer segment you want to ignore on any foodservice's menu.
Beyond Meats and Impossible Foods will soon have competition with meatless-meat products being developed by Tyson Foods, Nestlé Sweet Earth, Before the Butcher, London-based Moving Mountains Foods, Hormel Foods and others.
Burgers aren't the only meat going meatless from all these companies. We're seeing sausage, brats, hot dogs, chicken nuggets and even fish, and more is on the way. This is sure to grow the flexitarian trend, as it offers consumers a way to go plant-based without giving up the satisfaction of eating "meat."
If you want to learn more about the Beyond Burger and Impossible Burger, here's an article to check out - click here.
Vol. XIX, No. 5, May-June 2019
---
---