Vol. XV, No. 7, August-September 2015
---
---
The best of industry education
This program has been sensational! I've learned so much and I would recommend these gentlemen to anyone opening a FEC because altogether they have a wealth of knowledge. - Goan Wurster, GM Go-N-Bananas

I loved the amount of information offered. For me there were a lot of eye-openers. The speakers are friendly and offer a great deal of information. - Reham Elghousan, Calgary, Alberta, Canada

An eye-opening experience. What a great seminar program that teaches how to go from good to great. - Jeffrey Majdoch, Lightspeed Go-Karts & Laser Tag

Foundations exceeded my expectations by providing timely information that is relevant to budding entrepreneurs and industry pros alike. - Robert Boyle, Bartow, FL

We attended Foundations with an open mind. Even after we had an idea of what we wanted to do, the speakers taught us so much on how to do it the 'right' way, which was way different from our way. We are so grateful. - Aaron Highsmith, Waycross, GA

An all-star line-up of presenters offering such an in-depth program on all aspects of entertainment. This knowledge will help me to grow my business!!! - Mary Lavine, Bullseye Games, Madison, WI
That's what some of the attendees at the Foundations Entertainment University held in Chicago earlier this year had to say about the 3-day program presented by six of the industry's most experienced and respected consultants, designers and producers.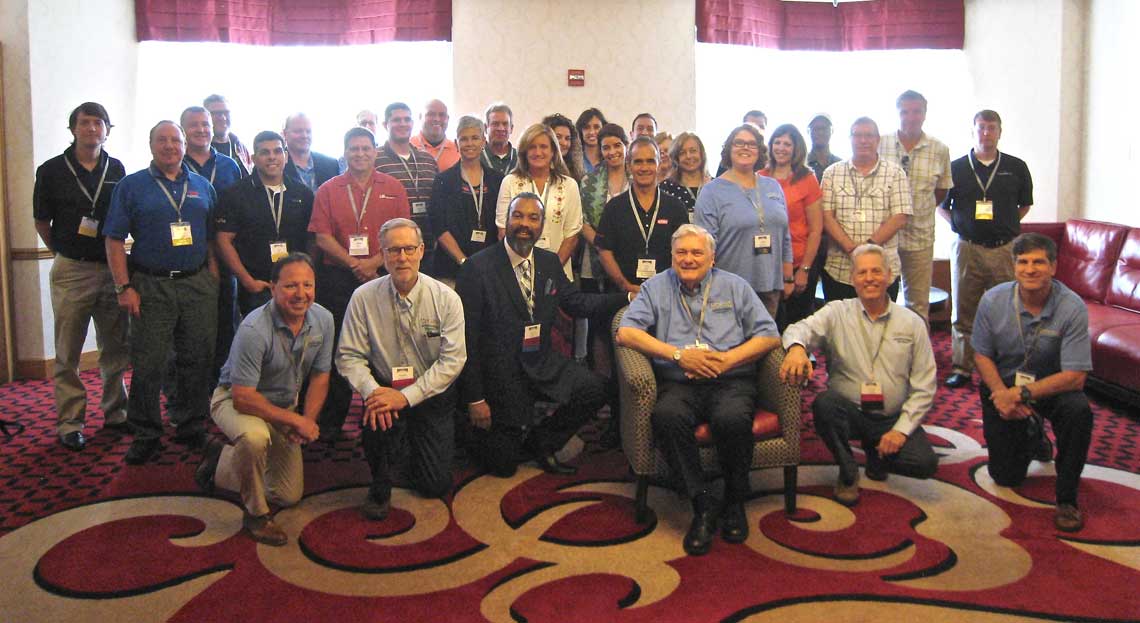 Attendees at the July Chicago Foundations Entertainment University
There's one more chance in 2015 to attend Foundations. It will take place in Dallas, TX on October 13-15 and includes a behind the scenes tour of Shenaniganz Entertainment Center that was developed by former Foundations alumni.
Register before September 14th and save $100. That's only four days away, so don't miss out.
Vol. XV, No. 7, August-September 2015
---
---