Vol. XV, No. 5, June 2015
---
---
Lasertron to open adult-oriented laser tag center
Lasertron is currently developing a state-of-art laser tag center in Henrietta, NY, part of the greater Rochester metro, that is expected to open later this year. The new 29,000-square-foot center will have two giant multi-level 9,000 sq. ft. laser tag arenas. The Tactical Arena will accommodate up to 36 players and the Sport Arena will hold up to 40 players. Also included are two Cyber Sport courts. Cyber Sport is a combination of lacrosse and basketball played on battery powered electric Cyber cars. Each court accommodates up to ten players who compete 5 against 5. The center also includes a game room and redemption prize store.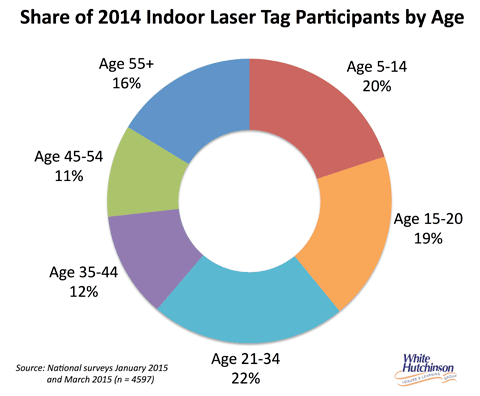 Unlike most laser tag centers that target children, Lasertron Henrietta is being designed for adults as its primary target market. This decision was based on Lasertron's success in repositioning its Amherst, NY center to attract the adult market with a series of remodels over the past few years including the addition of a bar. Lasertron's strategy for their new center is consistent with our company's nationwide survey conducted earlier this year that found that the majority of laser tag players are adults, not children.
The new Lasertron center will feature a high-end sports bar with 33 large LED and projection screen TVs. It will offer eight craft beers on tap, over three dozen types of bottled beer and specialty drinks and a variety of wines and spirits.
Between the Sports Bar and party areas, the Lasertron will seat over 250 guests.
The Cafe & Dessert Deli will offer fast casual service. Menu items include 100% Angus burgers, specialty turkey burgers, pizza, chicken wings, chicken fingers, deluxe nachos, salads and many appetizers. Desserts include a selection of 10 gourmet gelato flavors, various cakes by the slice, decadent brownies, cookies and assorted chocolates.
Here are a few renderings of what the new Lasertron entertainment center will look like:
Click to enlarge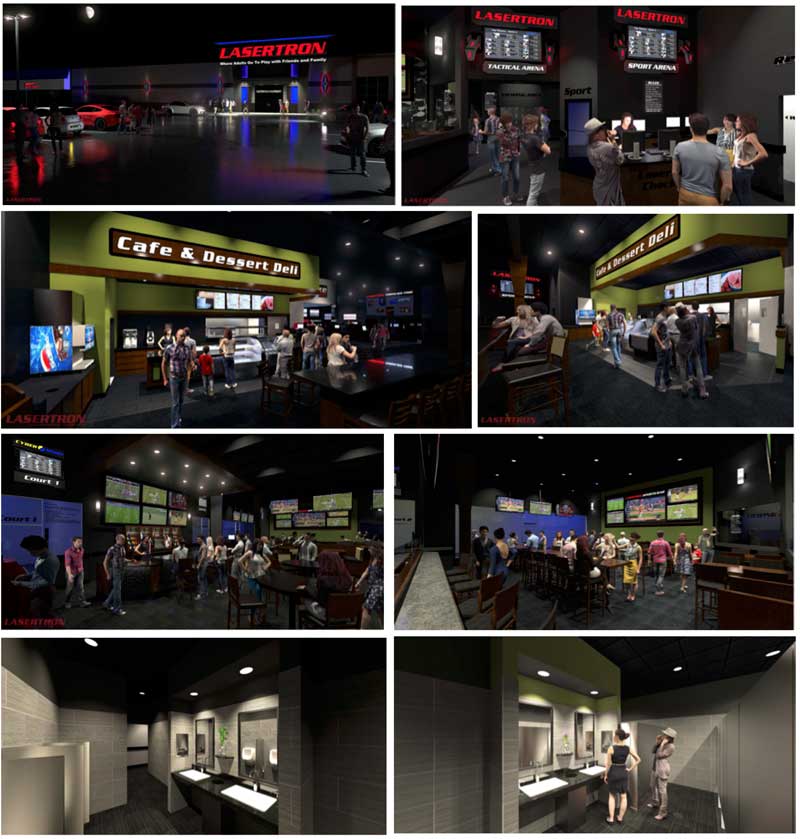 Vol. XV, No. 5, June 2015
---
---