Vol. IX, No. 5, June 2009
---
---
The Redemption Report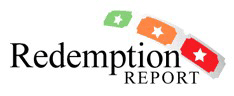 A new monthly e-newsletter, The Redemption Report (TRR), launched last month. It reports on ticket and prize redemption games, token machines, mechanical games, novelty games, merchandiser prizes, skill-based games, electronic Point-of-Sale (POS), electronic payment suppliers and manufacturers, industry issues, association issues, and subjects and issues pertaining to these products. The newsletter also covers international legislation and new technology applications, game upgrade and programming tips, and innovative marketing concepts for expanding the game and electronic technology area for family entertainment businesses.
When asked about what made him take on the Senior Editor position of TRR, Frank Seninsky stated, "This is a momentous time for all those working in the redemption and novelty sectors. These sectors have taken a back seat to others such as video and music. The information on developments and legislation shaping redemption and novelty is fragmented, not positively focused and there are still too many myths floating out there that need to be dispelled. It was obvious that this predominant sector of the industry needed representation and I am happy to help shape that by compiling The Redemption Report."
To see the past issue of The Redemption Report or to subscribe, click here.
Vol. IX, No. 5, June 2009
---
---