Vol. VIII, No. 4, July-August 2008
---
---
Words of wisdom from Walt Disney Parks & Resorts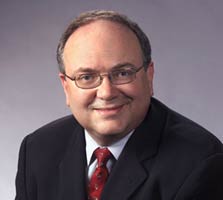 Jay Rasulo
On one of our CEO Randy White's many flights, he ran across an interview with Jay Rasulo, chairman of
Walt Disney Parks & Resorts
in
United Airlines
magazine. Some of what Jay said was very insightful, so we're reprinting parts of the interview here.
"... The wonderful legacy of storytelling that was left by Walt and the generations that followed has given us the ability to tell stories that touch people, make them feel better, and enable them to share an optimistic view of the world. I'm thrilled to be part of it.
"One very interesting thing about working here is the nomenclature we use: calling the people who come to see us our 'guests,' calling our colleagues 'cast members,' and saying we 'play roles' when we're 'onstage.' It's simple, but it truly represents our traditions of service and storytelling.
"We really believe in the philosophy that everyone's a VIP. We want our cast members to be empowered to react outside of a set of guidelines and policies when something extraordinary happens - and with the guest focus in mind.
"From our very first contact with our guests, we have the chance to begin a relationship that culminates in their actual experience, and is more than just a transactional service. Whether it's a stay at Walt Disney World or a Disney cruise, there are intense, immersive experiences that lead to an emotional connection to the brand.
"Because of this, we have a unique opportunity to build a relationship with our guests, and it's really important that we start that winning relationship up front and consistently reinforce it. Whether it begins on the Web or with a call to the reservation center, the relationship starts right at that moment - a moment we see as the first of countless opportunities to build a sense of welcome.
This was the philosophy that Walt put in place. When you go from the backstage of a hotel, park, or cruise ship to onstage, you are performing in a big piece of entertainment in which the guests are participants. Everything you do has to be consistent with that - including your costume, your attitude, your smile and the way you greet people and provide proactive hospitality. This has taken us a long way and I think can apply to any company that offers experiential services..."
One thing
Disney
understands that many leisure venues still fall short on is there has to be total consistency with every aspect of the business and its operation to build an emotional relationship between the guest and your brand. It's all about building a strong brand, no matter what size your business is
.
Vol. VIII, No. 4, July-August 2008
---
---