Vol. IV, No. 1, January 2004
---
---
New Projects
We currently have eight different projects we are working on at various stages of development. This month, we will begin work for three new clients:
Sheboygan, Wisconsin - Bowling Center FEC Conversion
We're conducting full market feasibility study on feasibility of converting an old bowling alley into a family entertainment center.
Charleston, South Carolina - Boone Hall Plantation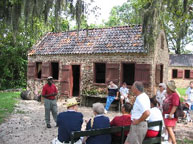 Boone Hall Plantation dates from a series of land grants going back to from 1681 and was originally part of a plantation that covered over 17,000 acres (26 square miles). Many of its buildings are listed on the National Register of Historic Places. Boone Hall Plantation is unique as it is the only remaining Low Country plantation that remains commercially productive. It has been continuously growing and producing crops for over 320 years and was once known for cotton and as the world's largest producer of pecans. Today it offers a Farm's Market and U-Pick fields filled with peaches, strawberries, tomatoes and pumpkins. Boone Hall Plantation has the only "slave street" still intact in the Southeast with nine brick slave cabins, circa 1790-1810.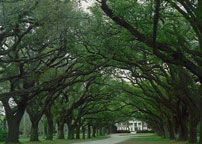 Huge Spanish live oak trees, planted over 250 years ago, line the half-mile entrance to the plantation, which was the model for the grounds of Tara in Gone With the Wind. Boone Hall Plantation's cotton-gin house was used in the made-for-television movies North and South.
The private owners of Boone Hall Plantation have retained the White Hutchinson Leisure & Learning Group to evaluate feasibility and recommend additional agritainment (agri-tourism) attractions, activities and programs that can be incorporated into its operating farm.
Phoenix, Arizona
We're conducting initial feasibility analysis for development of a 100,000-square-foot family entertainment center.
Vol. IV, No. 1, January 2004
---
---