Vol. IV, No. 1, January 2004
---
---
Kids Edu-dining Debuts at Sonic Drive-In

Habla Espanol? The kids' meal has taken an edutainment twist at 2,700 Sonic Drive-ins. Instead of offering toys in kids' meals, during January, Sonic is including 'Speak in Spanish' vocabulary flash cards in the restaurant chain's Wacky Pac Kid's Meals. There are six different flash card sets, each featuring 20 words in English and Spanish. The flash cards are neatly packaged in a key chain-like clip for students to attach to a backpack or notebook. Each card features a word with a colorful illustration to define the word, which is broken down by syllables for easy pronunciation.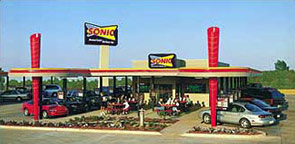 Sonic plans to offer other educational-focused prizes throughout 2004, including a building block-style toy colorfully imprinted with facts and figures and playing cards featuring nouns, verbs and pictures children can use to create their own stories by using the cards.
What Sonic is doing is smart, very smart. They are tapping into parents' desires to see their children learn while appealing to children's curiosity, creativity and natural inclination to learn in fun ways. Sonic has raised the kids' meal premium from a novelty toy to an edutainment learning experience.
Vol. IV, No. 1, January 2004
---
---