Vol. XXII, No. 11, November 2022
---
---
Do customers have a breaking point on price increases?
Revenue Management Solutions (RMS) set out to answer what is the breaking point on price increases on behalf of its clients -some of the world's largest quick-service restaurant brands (QSRs).
RMS analyzed in-store price increases by percentage year-over-year for Q2 2022 vs. Q2 2021 for 25,000 QSR locations in the U.S. They found that, yes, consumers have a breaking point.
When price increases were between 10% and13%, traffic started to decline severely. This chart shows the significant declines in traffic as prices hit the breaking point.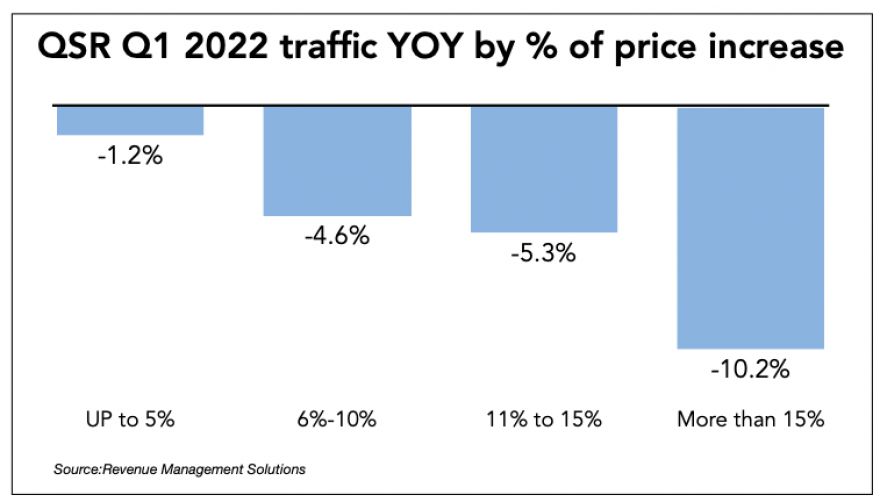 Vol. XXII, No. 11, November 2022
---
---