Family Friendly Audits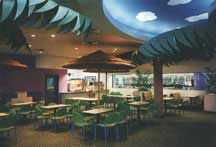 In an increasingly competitive marketplace, exceeding customer's expectations has become critical to long term success. Customers are no longer loyal if they are only satisfied. They must be delighted and wowed.
Although most leisure, restaurant and entertainment destinations rely on the family market for a substantial portion of their business, their facilities often fail to be truly family friendly.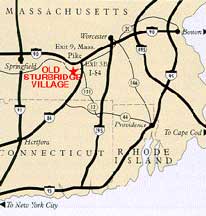 The White Hutchinson Leisure & Learning Group has specialized expertise in understanding the unique needs of families, and especially woman and younger children. We understand how to design the physical environment, operations and all aspects of a business to not only meet the needs of this important market segment, but also how to delight families so they will become loyal repeat customers and apostles for your business.
For existing business, we offer the service of "Family Friendly Audits." Our highly skilled staff will conduct an audit of your facility over several days and prepare a report with recommendations of how improve your facility's appeal to families.
Our family friendly audit experience includes:
Old Sturbridge Village, Sturbridge, MA
This popular living farm destination has retained White Hutchison to conduct a family-friendly audit and assist them in developing strategies, exhibits and programs to increase family appeal.
Holiday Inn Family Suites Resort, Orlando, Florida, USA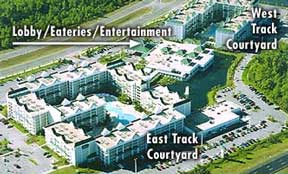 This cutting edge, family resort facility that opened January 2000 at Lake Buena Vista, just one mile from Walt Disney World in Orlando, has retained White Hutchinson to conduct a family and child-friendly audit and to assist them with expansion and renovation plans. The resort is the world's first and still only all suites Holiday Inn Resort. It features 800 two and three bedroom themed family suites. There are five different types of suites designed to meet the needs of different markets:
2-Bedroom Kidsuites with fun, colorful theming and separate space and entertainment areas for parents and kids.
CinemaSuites which feature a separate home theatre room complete with a 60" television and surround-sound system.
Classic Two-Bedroom Suites for families with older children.
SweetHeart Suites designed with romance in mind.
Residential Suites designed for extended stays with full-service kitchens.
NASA Kennedy Space Center Visitor Complex, Florida

WHLLG was retained to conduct a family friendly audit of this popular Florida tourist attraction. Our work including technical assistance on the design of the physical environment and how it affects children and families, child safety issues, appropriateness of exhibits and presentations for families and children, use by visitors of other cultures and languages, and recommendations for new facilities and activities to increase the facility's appeal to families with children.
Pizza Hut Prototype Restaurant

Pizza Hut was evaluating development of a new prototype restaurant that will more strongly target families with children. Pizza Hut retained WHLLG to assist them with the design of the restaurant. Work included an audit of the earlier generation prototypes, development of design and operational recommendations to make the facilities more family and children friendly, design of a children's play area, design of the dining room areas to make them friendly to families and overall design recommendation to increase the appeal to families while maintaining the restaurants' broader market appeal.
Pizza Today Magazine Features White Hutchinson

The August issue of Pizza Today magazine, the trade journal for the pizza restaurant and pizzeria industry, includes an article entitled Courting Kids. Both Randy White, our CEO, and Vicki Stoecklin, our Education & Child Development Director, were quoted as experts on making restaurants child and family friendly. Read the article here.