Vol. XI, No. 3, October-December 2012
---
---
From the Editor
It has been ten years since our Children's Learning Environments newsletter went on line-so we will celebrate a decade of being able to share with others a variety of timely topics and resources on children's environments! Prior to this time the newsletter was printed and mailed out to several thousand colleagues from around the globe since 1998.
Since our inception, we have tried to share unusual tidbits of information and free or inexpensive resources on how to create high quality children's environments, both indoors and outdoors. I also have tried to address unusual topics on food and nutrition for young children since I have several food allergies and know how limited some information about nutrition can be.
This volume will not disappoint you, as it has great resources on creating naturalized play yards and how to build healthier places for young children.
Here is to peace in the New Year! Happy Holidays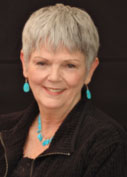 Vicki L. Stoecklin
Education & Child Development Director
White Hutchinson Leisure and Learning Group
Vol. XI, No. 3, October-December 2012
---
---