Urban Entertainment & Redevelopment Projects
Just as entertainment is becoming an essential component of malls, lifestyle and town centers, entertainment is the backbone of today's mixed-use urban and economic development projects. These projects integrate entertainment with retail, dining sports and cultural facilities to create both a resident and tourist destination.
The White Hutchinson Leisure & Learning Group has extensive experience with developing economic development strategies and plans that integrate entertainment and recreation with mixed-use retail and leisure destinations. Randy White, CEO of WHLLG, was previously a shopping center developer, owner and manager with experience with over 3.0 million square feet of retail centers and urban redevelopment. He is a CSM and still an active member of the International Council of Shopping Centers and the Urban Land Institute.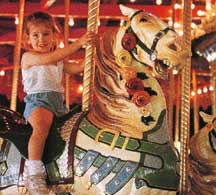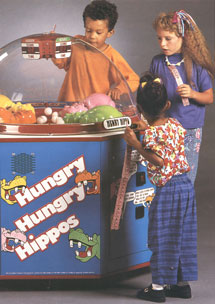 Our experience with mixed-use urban and economic development projects includes:
Muskogee, OK
Was retained by the Muskogee, OK for feasibility and an economic development strategy for expansion of the former Love Hatbox airport.
Montreal, Canada
Took part in the forum for redevelopment of the 43.5 hectare Hippodrome de Montreal site, a former harness racetrack, into a state-of-art, sustainable, inclusive development for 20,000 residents that will attract families with children back into the city.
Springfield, OH
Conducted a market evaluation for the Chamber of Commerce for economic redevelopment of a partially blighted area along a major road leading into the city
Hanoi, Viet Nam
Working with a real estate developer on feasibility and design of concept plans to integrate entertainment, edutainment, retail-tainment, restaurant, cultural, enrichment and education facilities and venues into a large urban mixed-use project with 400.000 square meters of floor area, including an enclosed shopping mall, residences and an outdoor park, all on a 87.000 square meter site.
High Falls District, Rochester, NY
Served as strategic concept and mix consultant for the redevelopment of this successful downtown cultural, entertainment and dining district.
Yonkers, NY
Prepared concepts for redevelopment of the Trolley Barn as a cinema and entertainment complex to anchor this downtown redevelopment project.
Syracuse, NY
Conducting feasibility analysis and recommendations for redevelopment of 100,000 square feet as an urban entertainment center to adjoin the convention center, art museum and the historic Syracuse Hotel.
City of Great Bend, Kansas
Conducted market and feasibility analysis and developed entertainment and tourist destination concepts for part of a redevelopment strategy for the downtown area. Worked in join venture with The Chesapeake Group
River Market, Kansas City, MO
Developed original master plan that became the foundation for the successful redevelopment of this city market based district of housing, retail, entertainment and dining.
Stagmeirer Brewery, Wilkes-Barre, PA
Conducted feasibility studies and developed preliminary plans for a 500,000 square foot shopping, entertainment and dining complex.