One-Day Consultations for Agritourism
Some of our clients who are planning a new agritourism/agritainment business prefer to work with us in phases, starting with a one-day consultation. A one-day consultation is appropriate where the type of project and its location need initial evaluation of feasibility before proceeding to a formal market and economic feasibility study and master planning.
Many existing agritainment or agritourism businesses need a one-day consultation for purposes of planning expansion or determining options to grow the business.
Typically for all one-day consultations we conduct a preliminary evaluation of:
Randy White, CEO of White Hutchinson, will meet with you to review and discuss your plans for a new business or inspect your existing agritourism or agritainment farm and inspect the surrounding market area and any competition.
Prior to the trip: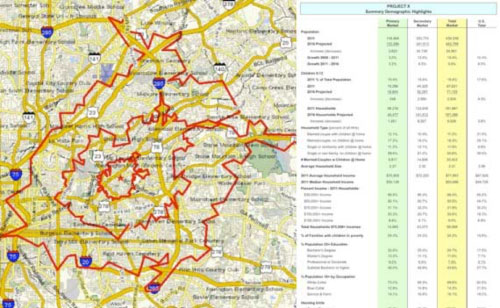 During the trip, Randy will inspect and evaluate your proposed farm location or your existing agritourism/agritainment business. Randy will inspect the competition and the market area. For a new business he will discuss with you preliminary market feasibility and what strategic development direction and mix of attractions appear as a best fit for the market. For existing businesses he will discuss what changes, renovations or additions appear to be a best fit and recommendations for other issues you need advice on such as layout, ticketing, food and beverage, etc. Our objective is to assist you as our client to make the best possible decisions. We would prefer to advise you not to proceed with your project as planned versus proceeding with plans that do not appear they will be successful long term.
A one-day consultation is not a substitute for a formal market feasibility study, but provides a good preliminary evaluation for whether the market appears to have sufficient size and characteristics to support development of a new agritourism/agritainment business and therefore warrants investment in more detailed studies.
The cost of a one-day consultation in North America varies between $4,000 and $5,000 depending on the exact nature of the work plus travel expenses.* This fee typically includes preparation and review of any advance information before the trip, the preliminary market evaluation and demographic report, travel time and the one-day consultation. Fees for initial consultations for international projects are quoted upon request, as they require longer time for travel and to. visit at the location.
* Fee is current as of March 1, 2023 and subject to change. Travel expenses include a 5% administrative fee.