Vol. XIX, No. 6, July 2019
---
---
What's new with community leisure venues?
The landscape, the variety and number of out-of-home (OOH) leisure options is rapidly expanding, especially ones in peoples' local community, what we call community leisure venues (CLVs). There are many new options that didn't exist in the recent past. There's now an endless ocean of possibilities for what we can do with our leisure time when we do decide to leave home. It is important to understand that many of those leisure options are not what are called family entertainment centers (FECs) or location-based entertainment (LBEs), yet they compete for a share of time people spend at OOH leisure venues. It's a zero-sum game when it comes to that OOH leisure time.
This is a word picture of many of the CLV options people now have. We seem to be adding to it almost weekly as we discovery new concepts, such as the eatertainment Art (mini golf) Course described in an article in this issue and the other venues described below.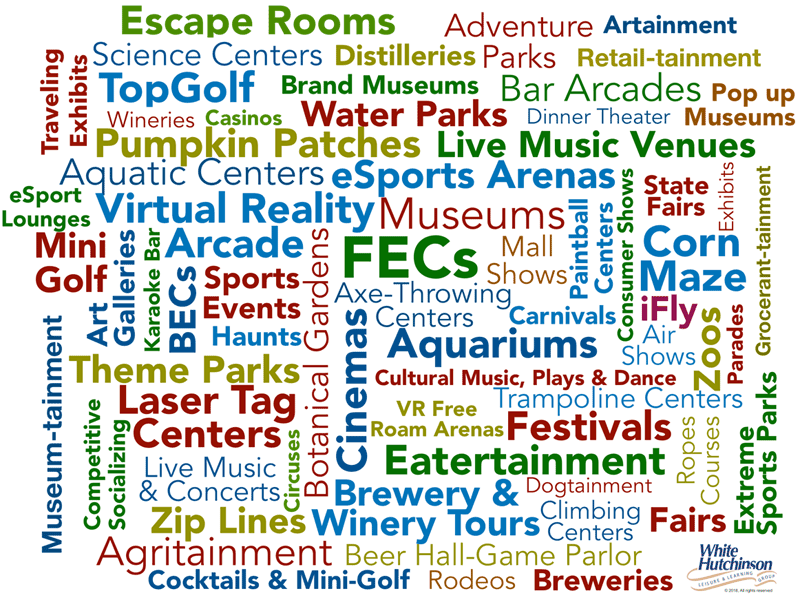 We are continually identifying new OOH leisure and entertainment venues that are adding to people's options. Here's a few we've recently discovery:
Ace Eat Serve - Denver, CO
Food and drink is at the forefront of this quirky social eatertainment venue. Inspired by the comfort foods and shop houses of Southeast Asia, Ace Eat Serve combines foodie-worthy Asian inspired cuisine with an expansive indoor/outdoor bar, year-round patio, and Denver's only dedicated Ping-Pong hall. The Ping-Pong hall also doubles as an event space.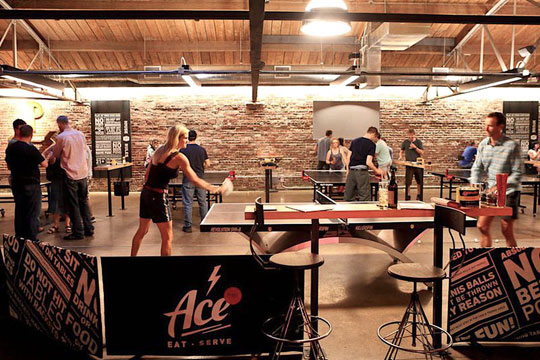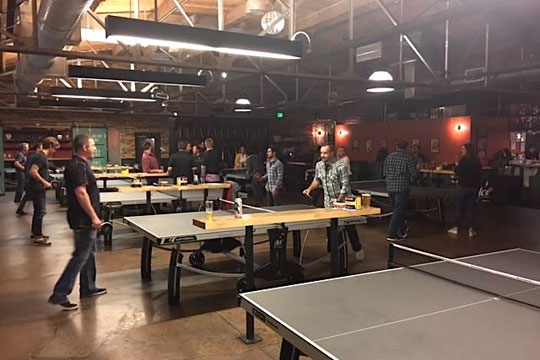 Boda Borg - international locations including Boston
This is a variation on escape rooms, but features Quests that include physical challenges. Each Boda Borg location typically has 20-25 exhilarating, adrenaline-pumping Quests. They change the Quests periodically, ensuring a new experience each time people visit. They claim that, "Successfully completing any Quest or special groups of Quests means huge bragging rights!!"
To see a video that shows what it is all about, click here.
Boulevard Brewing Rec Deck - Kansas City
We can continue to butcher the English language by calling this brewtainment. The Boulevard Brewing Co. has renovated the third floor of the beer hall and brewery tour facility as a recreation room featuring 40-foot floor shuffleboard courts, a bar and a limited menu of charcuterie boards and three flatbread pizzas. They call it an extension of the beer hall with more of a lounge vibe. You have to be 21 or older to visit the Rec Deck which is open on Fridays and weekends.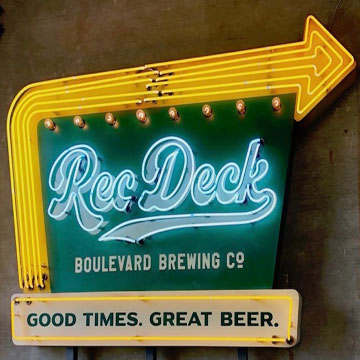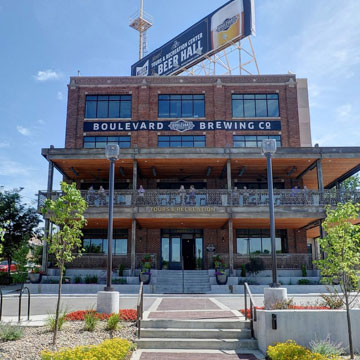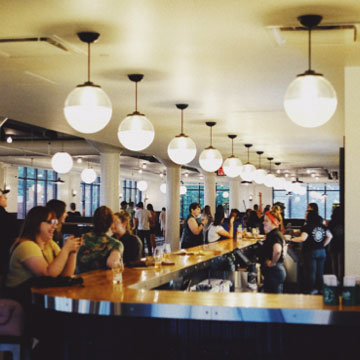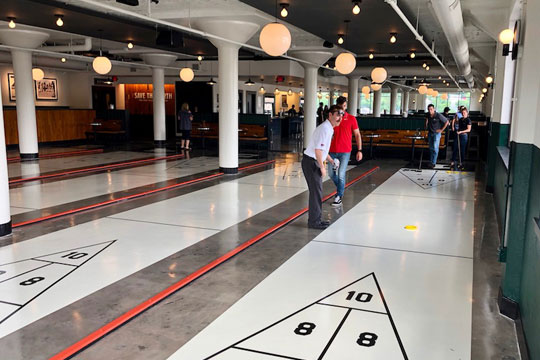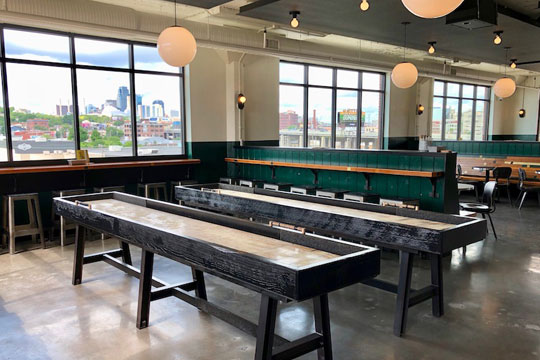 Putt Club - Denver, CO
This isn't a new venue, but rather an addition of outdoor miniature golf to the Punch Bowl Social at their facility in the renovated control tower at the former Stapleton airport in Denver, CO. This is their first outdoor mini golf course. It's 18 holes decorated with chic, mid-century modern aviation accessories and clever nods to Stapleton's history. Each hole has a convenient drink holder so you can grip your putter with both hands. This is just another example of the resurgence of mini-golf at adult-oriented social venues.
The 14,000-square-foot outdoor patio area where Putt Club is located also includes a full-service bar, cornhole and ping-pong.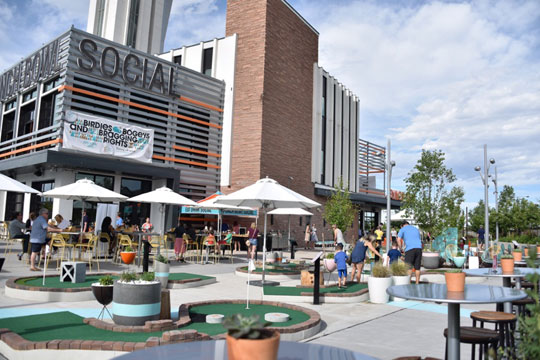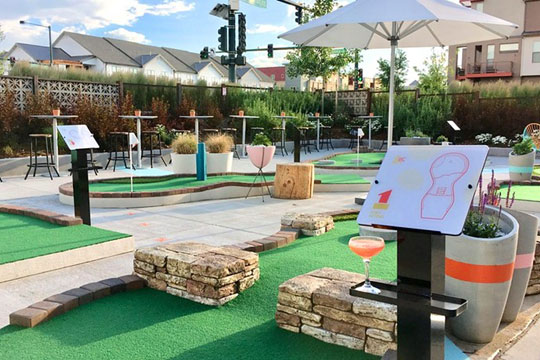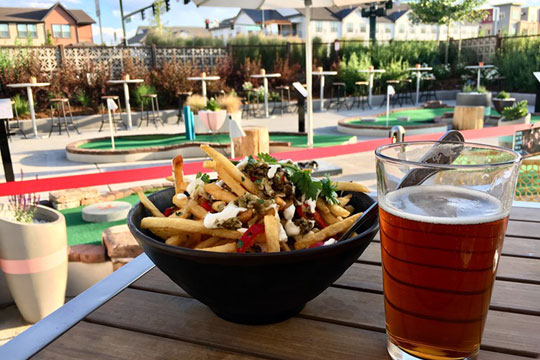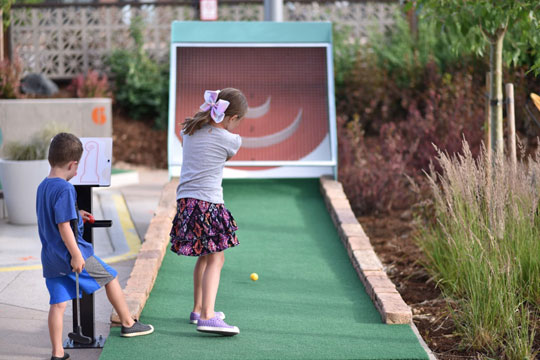 Church-tainment
Yes, many churches are adding entertainment that used to be the exclusive purview of stand-alone entertainment venues.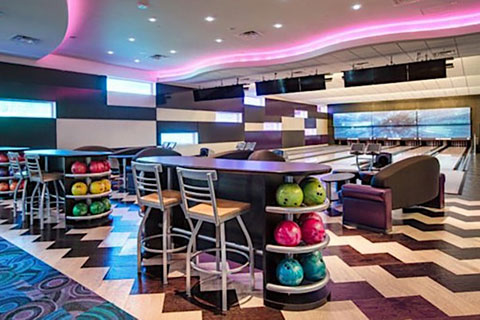 Epicenter bowling
Riverside Church's Epicenter in Austell, GA not only includes six lanes of bowling, but also 13 event rooms and a catering kitchen for events including weddings, banquets, birthday parties, corporate events and concerts. It is open to the entire community, not just church members.
The Bridge at Faith Chapel Christian Center in Birmingham, AL includes Tuscany Lanes, 12 lanes of bowling, the Xtreme Kidz indoor children's playground, the Tuscany Café and spaces to host birthday parties, banquets, meetings and business functions for up to 400 people. It is open to the entire community
Fairwood eSports
The growing popularity of e-sports is resulting in a number of community leisure venues (CLVs) and even retailers incorporating e-sports in their units such as GameWorks and even Walmart. Now out of Hong Kong comes the 13,000-square-foot eatertainment concept Fairwood eSports integrating elements of e-sports, live streaming and content-sharing for gourmands and e-sports enthusiasts. Fairwood eSports is touted as the first large-scale collaborative project between the food and beverage industry and the e-sports industry.
We're sure to see the concept cross the Pacific very soon.
It is divided into six different zones, provides more than 100 seats for casual dining, a bar, e-sports gaming area and includes a main stage to support e-sports events with professional equipment and a distinctive multi-purpose 'Xengagement room'.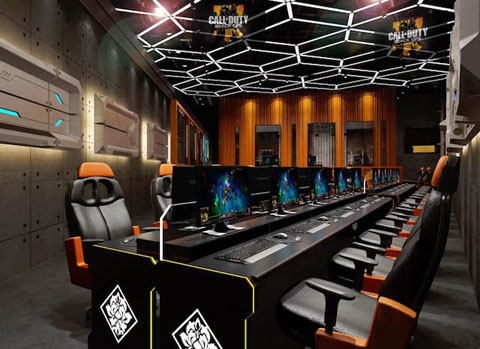 The e-sports area consists of 25 advanced gaming computers on which players can battle each other online and enjoying food. Players can live stream their gameplays in a dedicated streaming area.
Fairwood eSports' food will include signature dishes such as Ah Wood curry series and Ah Wood Baked Pork Chop with Rice.
In case you missed our previous coverage of new CLV venues, here's links to our coverage during the past 1.5 years:
Vol. XIX, No. 6, July 2019
---
---