Vol. XIX, No. 2, February 2019
---
---
Editor's corner
It has been a busy first of the year for me. I've traveled to:
In his recent blog, Hugh McPherson, the founder of Maze Quest, said my presentation "was the most though provoking of the conference."
In March, I will be traveling to:
Once again I was honored to be featured as one of the experts in Canvas8's Outlook 2019 annual predictions. Canvas8 is a leading consultancy on consumer behaviors offering research and expert analysis on the latest trends. Under the leisure predictions section, mine below was titled Domestic Bliss.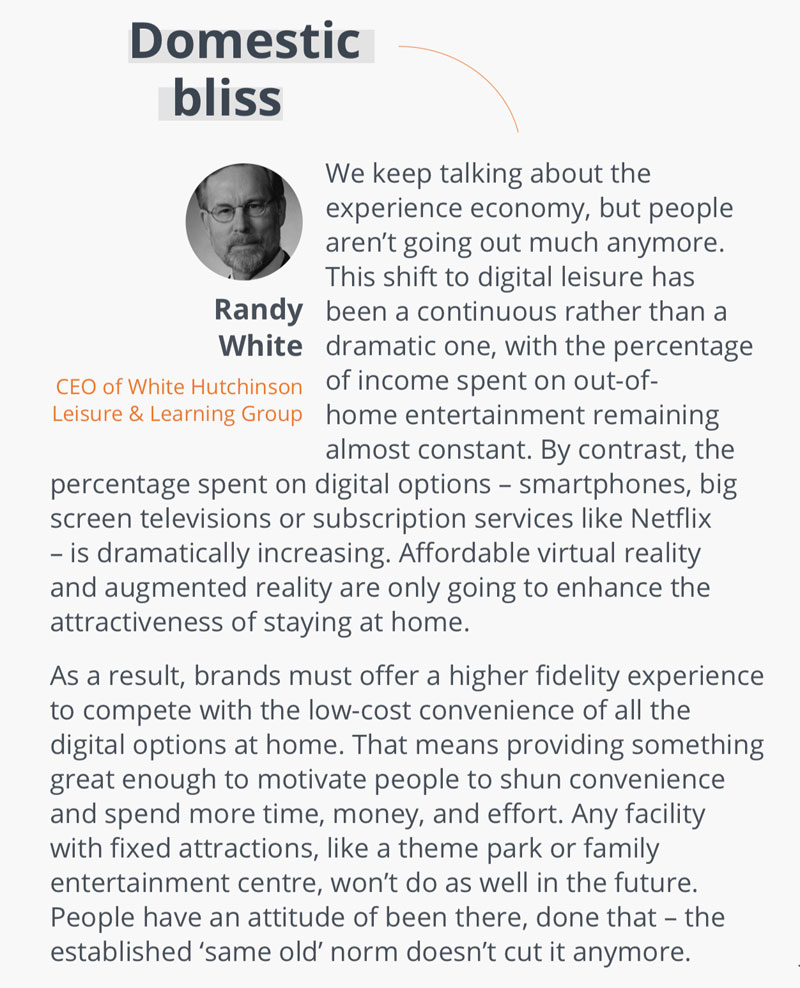 You can access a PDF of all the Canvas8 predictions for 2019 by clicking here. There is also a SlideShare version you can access by clicking here.
We have a good selection of articles for you in this issue, most dealing with trends that impact out-of-home leisure and entertainment businesses. I hope you find them of value.
Vol. XIX, No. 2, February 2019
---
---