Museums, Zoos, Aquariums, Botanical Gardens & other Cultural Institutions Experience
The White Hutchinson Leisure & Learning Group has extensive experience working with museums, zoos, aquariums, botanical gardens and other cultural institutions on design of new areas and family-friendliness. Our experience includes:

Indianapolis Zoo, Indianapolis, IN
Assisting zoo with the storyline and design of a new interactive family-friendly maze exhibit for families with children ages 4 to 10.
Project X, Los Angeles, CA
White Hutchinson has been selected to produce a unique, hybrid, for-profit, family informal learning and recreational facility that emphasis environmental education and includes interactive dining experiences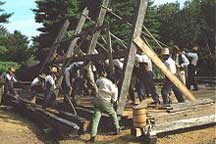 Abraham Lincoln Presidential Museum
BRC Imagination Arts, the design producers for the new award wining Abraham Lincoln Presidential Museum in Springfield, Illinois, retained White Hutchinson as design consultants for Mrs. Lincoln's Attic, the children's play area in the museum.
Old Sturbridge Village, Sturbridge, MA
This popular living farm destination has retained White Hutchison to conduct a family-friendly audit and assist them in developing strategies, exhibits and programs to increase family appeal.
Botanical Garden & Children's Discovery Garden, Naples, Florida, USA
BRC Imagination Arts, the design producers for a new multi-million dollar botanical garden to be built in Naples, Florida retained White Hutchinson as design consultants to assist them with conceptual design work. White Hutchinson's scope of work included the children's discovery garden, development concepts for school field trips and other programming, design considerations to accommodate school field trips and design and programming considerations to make the gardens family friendly.
NASA Kennedy Space Center Visitor Complex, Florida


WHLLG was retained to conduct a family friendly audit of this popular Florida tourist attraction. Our work included technical assistance on the design of the physical environment and how it affects children and families, child safety issues, appropriateness of exhibits and presentations for families and children, use by visitors of other cultures and languages, and recommendations for new facilities and activities to increase the facility's appeal to families with children.
Colossal Cave Mountain Park, Vail, Arizona, USA
WHLLG was retained for strategic and master planning for expansion of this 5,000 acre park and tourist attraction with a nature- and historic-based interpretive museum and interactive learning center to educate children and their families about preservation of the Arizona ecosystem, including the history and practice of environmentally responsible ranching.

Lion Country Safari, West Palm Beach, Florida, USA
The country's oldest drive-through animal park features over 1200 wild animals roaming free in a natural wildlife preserve. A second area of the park is the walk-through Safari World that includes rides, a petting zoo, restaurants and gift shops. The owners of Lion Country retained WHLLG to conduct a feasibility study and prepare a concept plan for a $5 million renovation and expansion of Lion Country Safari, including design of a new nature-based children's play area.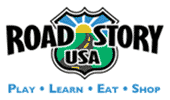 Story Stores, Inc.
Assisting Story Stores with concept development, attendance and financial projections and design of their innovative RoadStoryUSA for-profit museum concept that combines learning, playing, shopping, and dining.