Vol. XIX, No. 8, September 2019
---
---
Family time has taken a new meaning
Today, millennial parents constitute the vast majority families with children. Millennials' concept of family time is completely different than that of their Gen X parents. Gen X parents often let their children rule, especially when it came to the choices for family leisure time together. Millennial parents on the other hand don't want to relinquish control or give up their own personal pursuits in favor of their child's. There's now a new family dynamic of "we're in this thing together."
Millennial parents have a different concept of "me time." Although 86% say they spend the majority of their free time with the kids, most still want to pursue their own passions at the same time. This means that "family time" has a new meaning.
60% say that when they are thinking about things to do with their children, it's no longer about kid-specific activities. They want to have new, interesting experiences that fulfill them personally while bringing their kids along for the ride. 40% of dads even say they have no problem bringing their kids to bars.
This has serious implications for children's entertainment centers. Traditionally they only offered things for the children, while the parents became passive observers. Back in 2015 we wrote about the parent "veto factor," parents no longer wanting to take their kids to venues that didn't also address their needs.
In 2014, Chuck E. Cheese's recognized that the mom "veto factor" was negatively impacting their sales, so they implemented changes to upgrade their menu offerings to not just be kid-appealing, but to also appeal to adults. Greg Casale, the head chef at CEC back then described the motivation for the menu change this way. "Her kids know it's a fun place to go, but millennial moms want to provide that great experience without sacrificing for themselves. Before she was a mom, she was going to places like Panera and those concepts. She wants something that fits into her millennial lifestyle." CEC is continuing to upgrade their menu. Greg, now Senior Director of Culinary Innovation, said last year, "A lot of the culinary innovation we do is for mom and dad to be sure their experience is as positive as possible."
Even with menu changes, children's entertainment centers face headwinds with all the expanding selection of adult-oriented venues that have high appeal to millennial parents with the entertainment, not just the food. Even Dave & Buster's, a 100% adult-oriented venue - they have no Whac-A-Mole or other children's games - reports that they attract one-third of their attendance from families coming with children.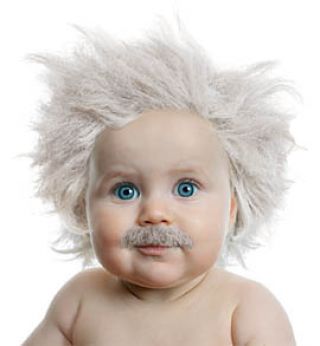 Kids getting old younger
There's another phenomenon also fueling a shift of "family time" away from children's venues to places that satisfy parents' entertainment preferences as well - KGOY, kids getting old younger. Children's age compression, children becoming more sophisticated for their age in what appeals to them, has shrunk the age range that children's entertainment centers appeal to. In the early days of Chuck E. Cheese's, it had appeal for children up to around age 12. Today, it would be rare to find a 9-year-old wanting to go there.
To learn more about the changes of millennial parenting, check out Millennials are not parenting like their parents did.
Vol. XIX, No. 8, September 2019
---
---